Get away from the busy city society, relax with the atmosphere of waterfront lifestyle, come to live slowly at "Amphawa". Amphawa is a small town near the river which is perfect for a short vacation during the holidays. Importantly, Amphawa is not far from Bangkok, a few hours to travel to relax and chill. I will take you to eat, shopping and check in at Amphawa in one day. Let's see an interesting places to visit.

● Rom-Hoob Market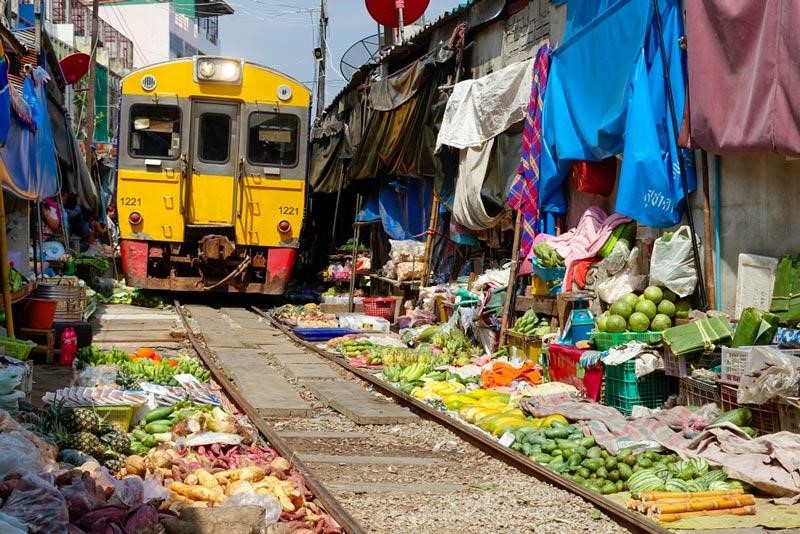 Rom-Hoob Market is the unseen tourist attractions to visit, the outdoor market with a scene that the shades will be closed for just a second when the train passes. Villagers are often called "Risky market". The train has passed 8 times a day. When trains pass by, they will slow down the speed by 15 kilometers per hour. When sellers heard the sound of the bell and the waving flag from the station master, they started to keep an eye on the changes and when the train passed Everything returned to its original state. There are more than 300 shops along the railroad, more than 500 meters long. It is another strange market that can create excitement for sellers and customers like no other in the world.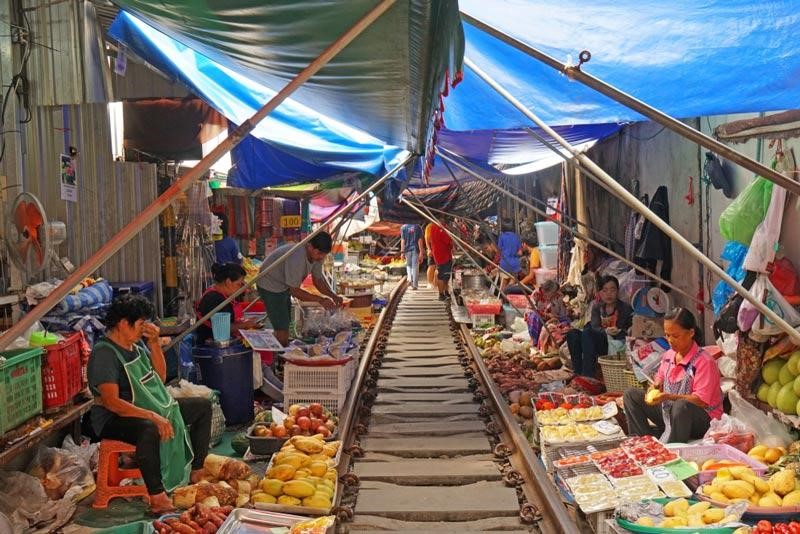 This market that is close to Mae Klong Railway Station, started around the year 2527 B.E.,with many stores on both sides of the railway Customers can walk between stores for shopping.



● Thai Dessert Museum

Thai Dessert Museum is located in the area of King Rama II Memorial Park near the Amphawa floating market. The inside is full of various Thai desserts which are simulated as real thai desserts from the Sukhothai, Ayutthaya Until Rattanakosin period, such as red and white boiled sweets, 9 sacred sweets, sweets in clay pots, sweets in glass jars, etc., as well as knowledge about know how and local products used for Thai desserts, including interesting ancient vehicles such as tricycle, hawker and boat that sells sweets that you can enter into the boat like a trader in those days.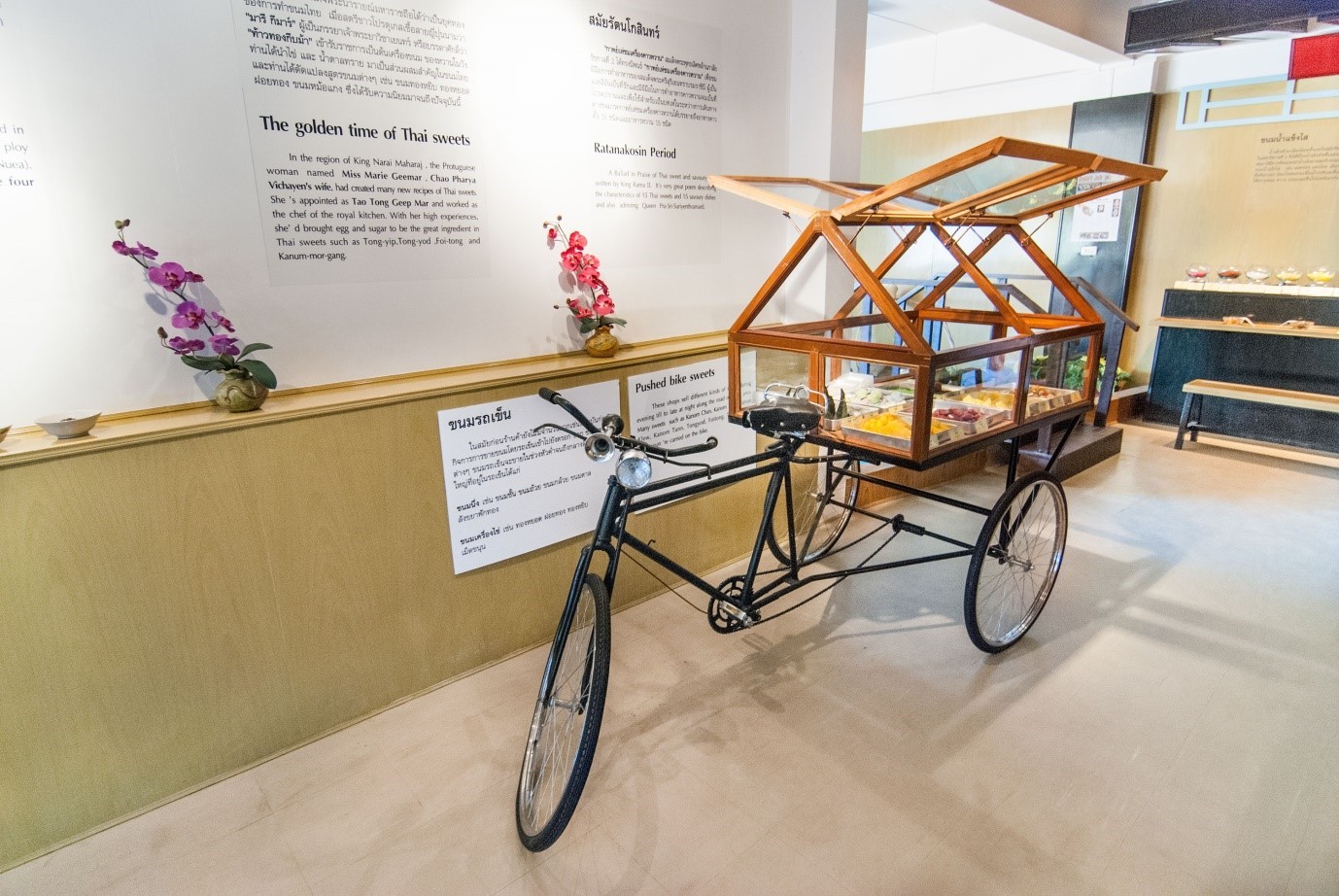 Thai dessert is unique and different from other desserts, it delicate in the selection of raw materials, meticulous methods, tasty, and colorful appearance. Thongyib and Thonyod are recommended for tourists in order to taste real thai tradition.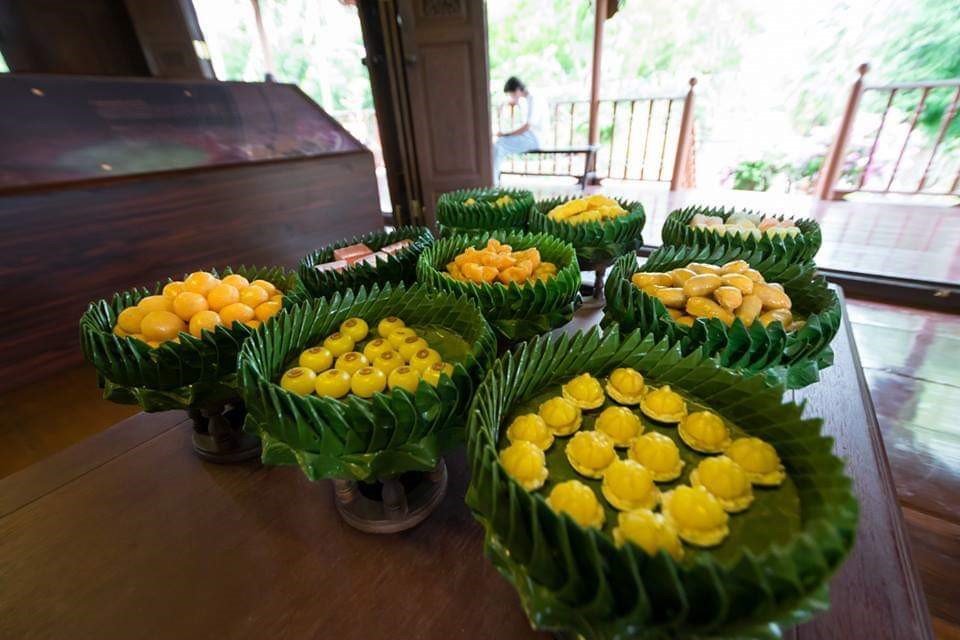 It is one of the most interesting Thai dessert museums because of various stories of ancient Thai desserts for the new generation .


● Amphawa floating market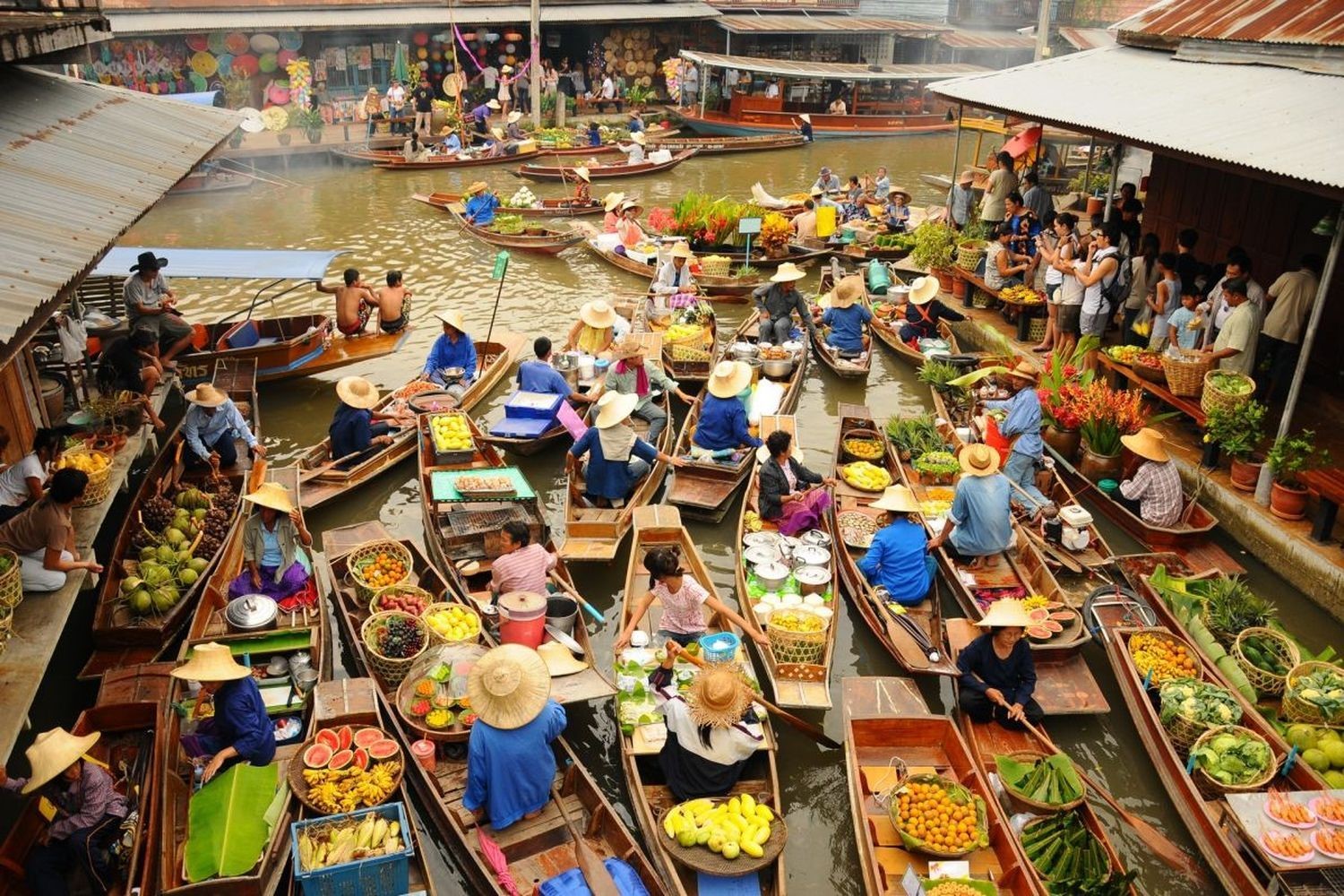 Amphawa floating market opens every Friday, Saturday and Sunday, Start from 4 pm onwards.The villagers will start the shops on both sides including the boats for tourists to experience and enjoy the nature and community life. Tourists are able to buy food, and sit along the both sides which has been organized to make it more convenient.

The food that is delivered directly from the boat is fresh and hot. You should not be missed is squid and shrimp, grilled and burned freshly with thai spicy sauce or noodles on boat served in thai style bowl.



There are many shops selling souvenirs and clothes with unique style souvenirs and handmade products from "Amphawa Floating Market" such as mackerel key chain, firefly key chain. Thai desserts keychain, or a T-shirt with cool words, beautiful and unique patterns.
There are also old-fashioned toys that are nowadays hard to find. That can be considered a distinctive symbol of Amphawa.

You can travel to Amphawa by private car, train and public bus, but I recommend the private car because you can go around easily within one day. Hope you enjoy this trip.