THE PLACE OF THAI DESIGN IN ASIA AND THE WORLD AT LARGE



The Tourism Authority of Thailand (TAT) has been very supportive of Thai design, old and new, especially through ongoing exhibitions and workshops at its travel trade fairs and international road shows as well as familiarization trips. Among the best examples was at a Thailand Travel Mart in Chiang Mai where superbly designed and elegantly crafted products and contemporary arts and crafts were a major hit among buyers.



Thai design is in many aspects very different from the way other countries; such as, Japan, South Korea or Taiwan develop their design industry. During the Asian financial crisis 20 years ago, the finance and banking sector saw the needs to convert back to the basics by looking at the way of life. So Thai design is born from emotion, from craft made with heart rather than for mass production. This is what people see today when they think about Thai design.



Thailand designer's scene is today very lively covering various fields including fashion, home design, jewels, architecture and visual arts. Fashion brands; such as, Greyhound, Kloset, Gin & Milk, Pomelo, Senada or Tube Gallery are now well established among fashionistas.



Common examples of Thai designs include; Thai clothes design, Thai interior design, Thai logo designs, Thai border designs, Thai vectors, Thai patterns, Thai architectural designs, thai tattoo designs, just to mention but a few.



In Thailand, designers and artists can be discovered up and down the country, but there are two major centers for talents. Bangkok is the most important 'talent fabric', as the capital offers the most opportunities with its universities, the presence of national and international corporations, and the possibility to get a job. Meanwhile Chiang Mai is regarded as a center for young designers, backed by a centuries-long tradition of arts and crafts that has been adapted to the taste of modern consumers.




An example is the exhibition in bangkok below which showcases knowledge about different sustainable, environmentally friendly concepts and materials exhibited in a tunnel which gradually expands to cover a walk way and a green space. the various kinds of plants that have been used to adorn this forest garden reflect the holism of ecology where forest and human once lived together in harmony. the color palette of selected plants, which are dark green, brown, gray, are not what we are familiar with when thinking about nature, but pose the question on what nature will look like in the future.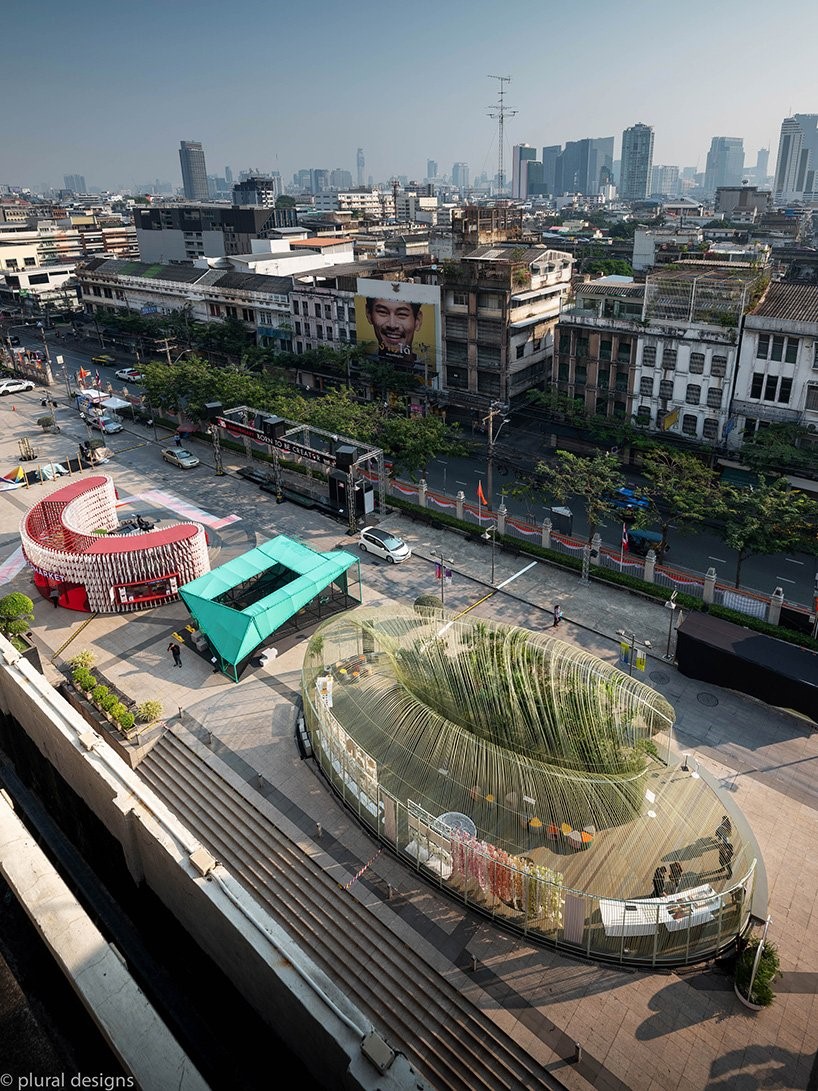 PHOTO BY PLURAL DESIGNS.


Sandysujittra
31 Oct' 20