JEWELRY AND MODERN LIFESTYLE



When it comes to jewels and accessories, there's nothing wrong with loving something purely because it's pretty.

Women take help of jewelry to make their self-attractive or impressive. It can be in the form of simple bracelets or anklets. Moreover, western, as well as traditional dresses, can look more interesting if the flavor of jewelry is added on it. A simple anklet with toe ring is the popular western trend in jewelry. However, it suits in parties as well as for office purposes. Artificial artistic patterns are in more use. It is light in weight and easy to wear.



These days, the traditional charm of antique pieces is back to wow women of all age groups. One may spot a college-goer sporting huge chunky jhumkas and a fifty-ish woman wearing them with pride as well. It is the desire to upgrade a look to one that is chic and trendy while pairing different types of earring features.



These pieces not only enhance your appearance but also convey an appreciation for the craftsmanship and designs of our inherent culture.

Earrings speak of highlighting a look that amplifies personal style while allowing staying on-trend—worn by both men and women. Earrings different types can have different meanings, what ear you wear one earring in can have significance in some cultures, and a completely different sense in another.



Which earrings styles you put on depends on many things. It can depend on your style, the occasion, your culture, and of course, it can rely on your face's shape. Different styles mainly the fish hook earrings and huggie earrings, sizes, or lengths of earrings can highlight all of your qualities, so it is essential to know what style you want and can help transform your look and the way you feel about yourself.



Stylistic Earrings Types

There are many different types of earrings; we have worn them and didn't even realize what type of earrings they are. Here is a guide to the different types of earrings and a little about each earring like what face shape it suits to or what kind of clothing should be paired with which earrings. So, let's get started: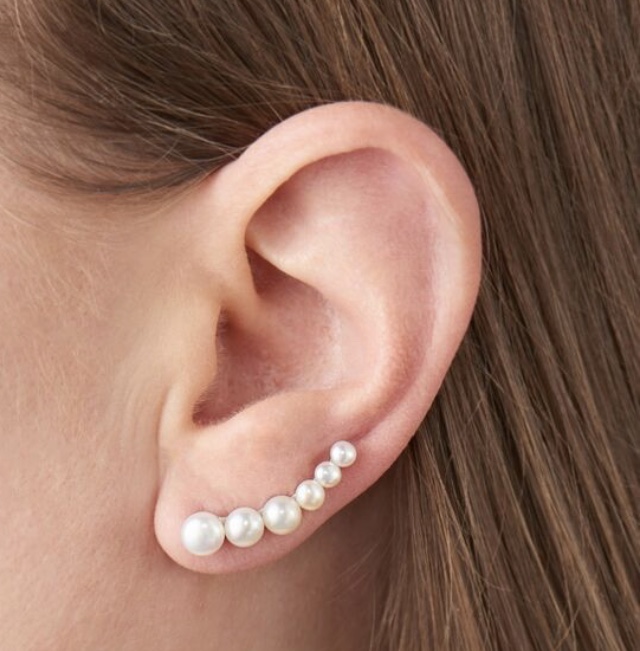 Climber and Crawler

Climbers and crawlers are the newest design, and they go upward along with the curve of your ear; they rise along the edge of the ear, starting from the lobe enhancing the style, exquisite and neatness.

You might wonder how they will stay in place with just one piercing on the lobe; to avoid falling off the climber, a sturdy wire is attached and acts as a backbone. This style frequently features a series of gems that get slightly smaller toward the top. Crawlers and climbers appear chic and innovative.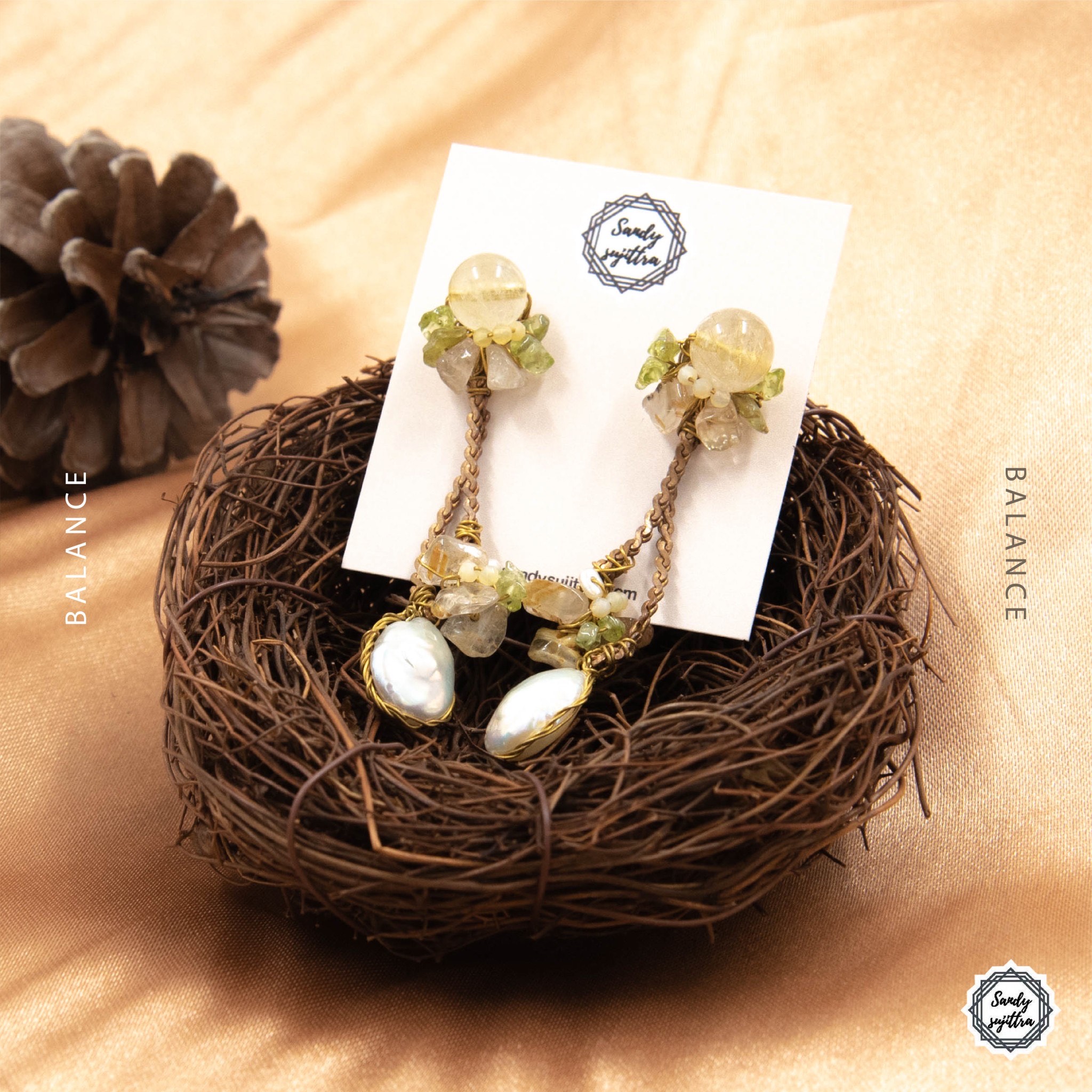 Drop

The drop style is similar to stud earrings, but, as the name suggests, they drop below the ear. Drop earrings are simply a single piece of jewelry that hangs vertically from the ear. Usually, these hanging pieces stay stationary and are quite light in weight. They show hope, kindness, smartness and simplicity
Drops seem to be just the perfect option for an office goer. Besides, that long drop earrings will create an illusion of elongation for the round-shaped faces.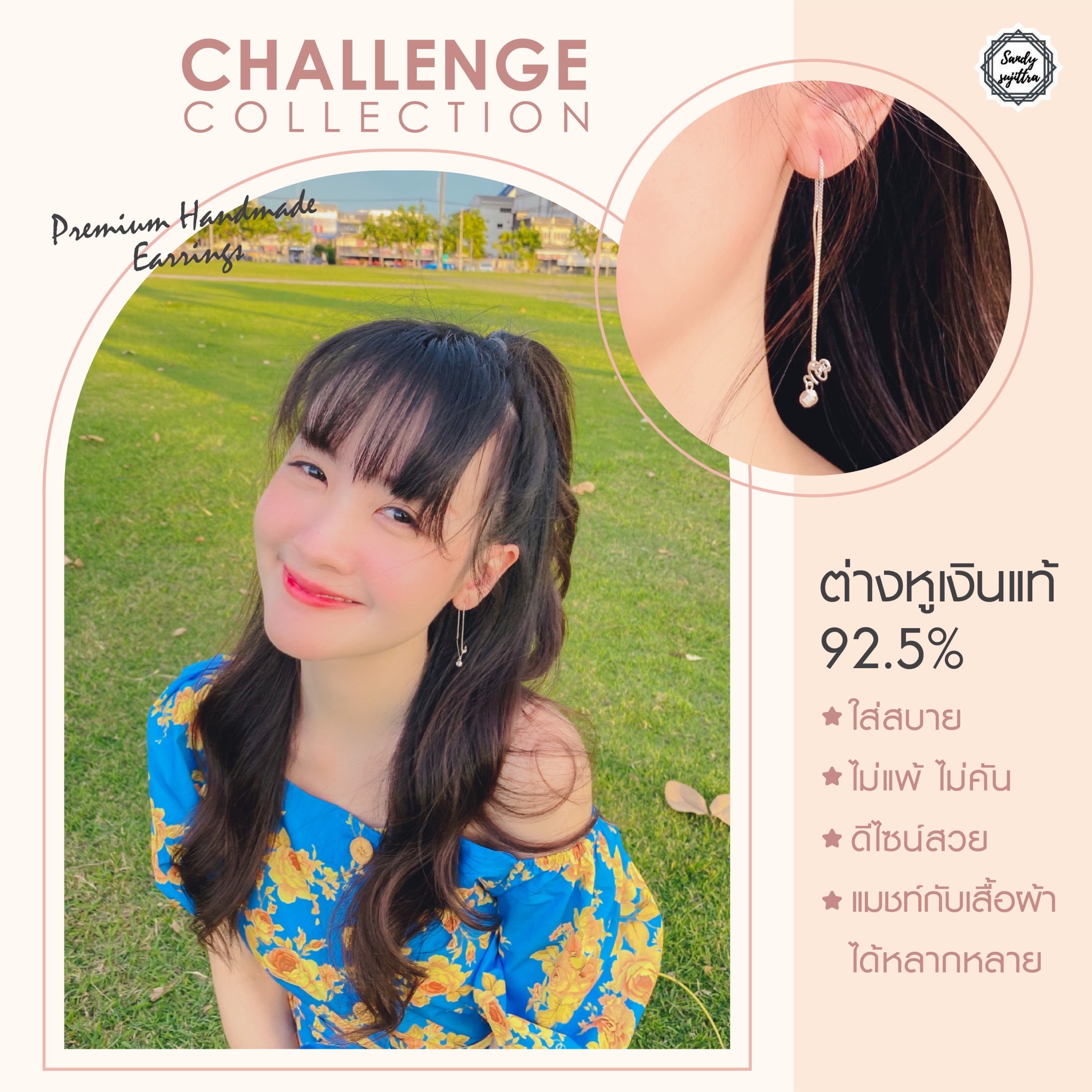 Dangles


Dangles are a more sophisticated and complicated version of drop earrings. They also hang down vertically below the ear but still can be distinguished well. The larger and bulkier dangle earring is free to move back and forth and can be of any length, adding a broader scope for design, but on the other hand, drop earrings are typically stationary.
Apart from this, long dangles are an excellent option for round shaped faces while short dangles go for long, narrow shaped faces.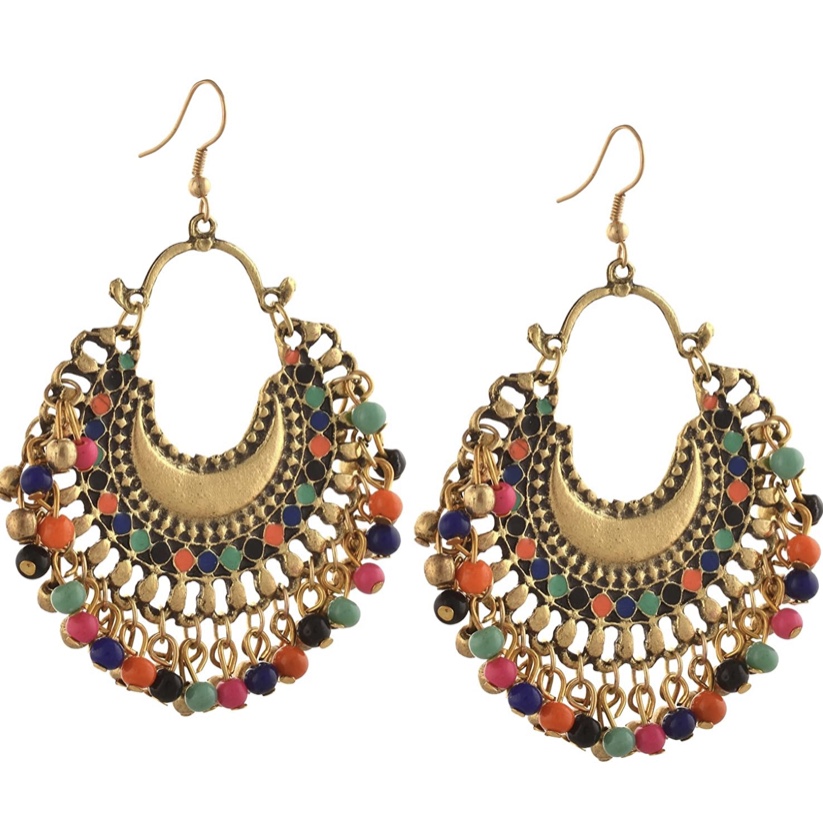 Jhumkas

Jhumkas are a timeless piece of jewelry, which adds extra zeal to your traditional or contemporary looks. These are the bell-shaped earrings, some with embellishments, and some without the same. Mostly popular in India and Nepal. Jhumkas have a lot of variations, their style is mixed with other types of earrings, and a great new look is portrayed.
Also, for the long and narrow shaped faces, medium-sized, a little heavy jhumkas are the best choice as it makes your face look fuller.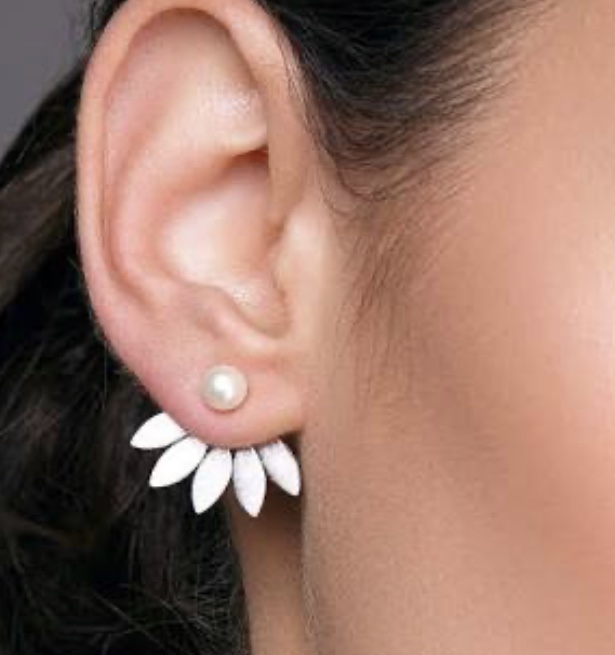 Jacket

Jacket earrings are a more modern kind of earrings, unlike the others. The front piece is a simple latch or stone as in a stud to hold the earring in place while rest everything is kept behind the ear.
The main body of a jacket earring is in the back of the ear and hangs down a little, creating a modern and exotic look. Flowers are the go-to design for the jacket earrings. Classy ladies mostly wear them.

Cluster

Cluster earrings are much the same to stud earrings. Based on a similar structure, these decorative pieces are made up of several stones or gems clustered together to create a stylish yet smart look and show aristocratic character, sophisticated but accessible with love. Best go with formal and classy attires. If your face is long and narrow, cluster earrings will make your face look fuller and widen.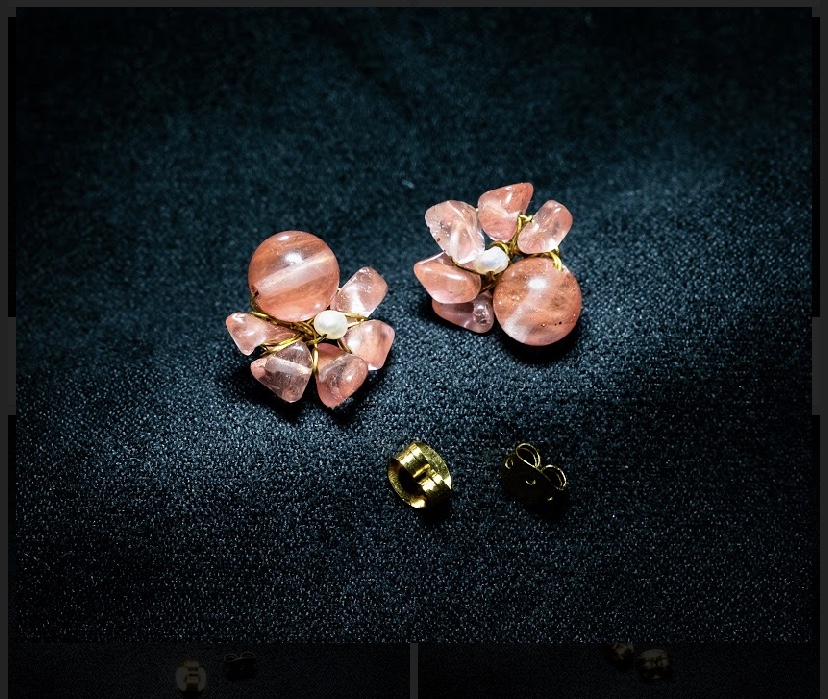 Studs

The stud earrings are the most usual and simple type of earrings out of all the different types of earrings listed. However, there are various distinct styles and sizes of the stud, the origin or basis being the same. Studs show hope and kindness, nature and originality in an individual.

The stud appears as 'Floating' on the ear, as it is a stone or a ball, it is a simple piece that fits tight on the ear, and the bar remains hidden.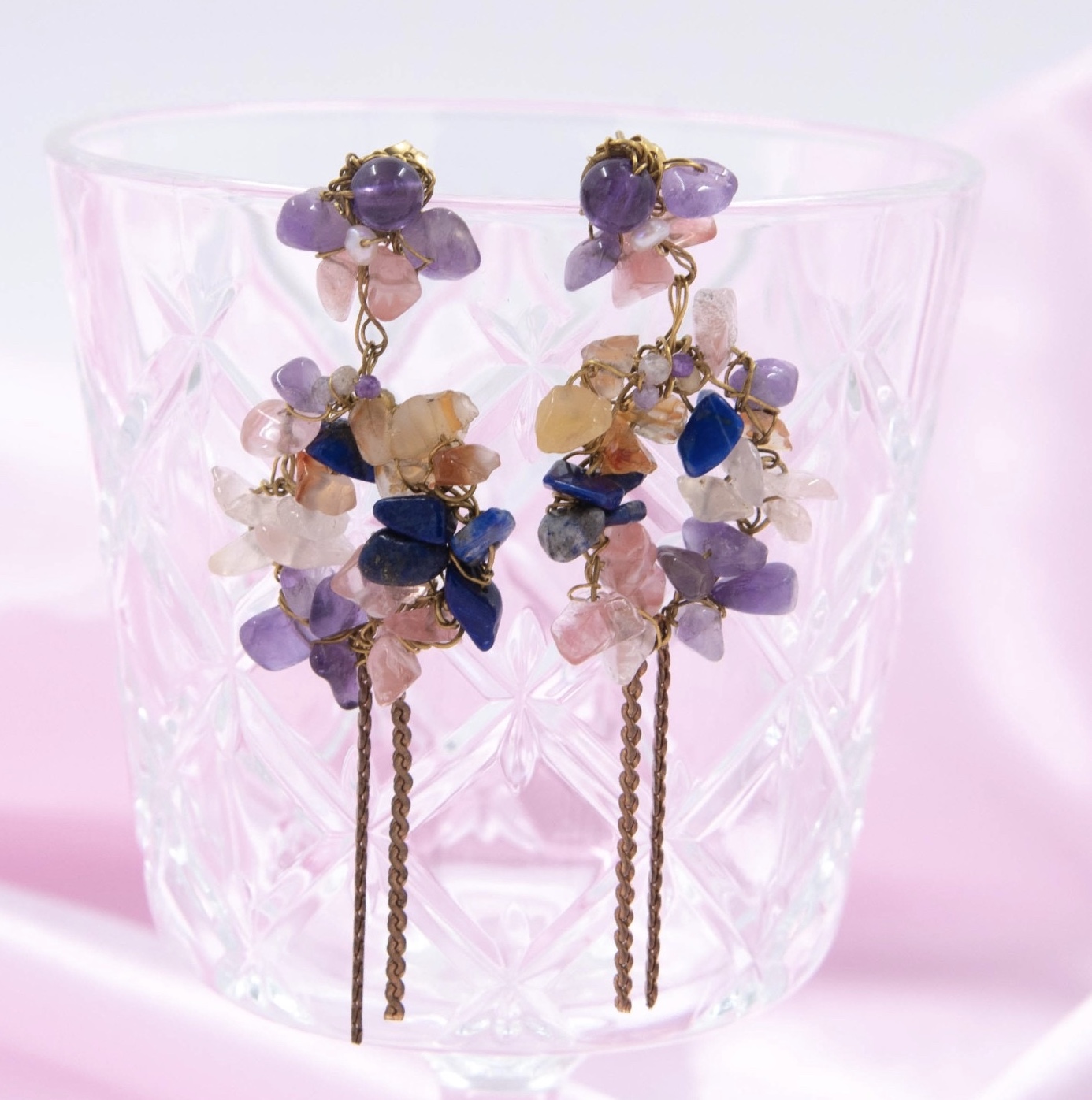 Hoop

As the name says, hoop earrings are large and round earrings shaped like hoops without gemstones or jewels. It's the perfect choice for wearers who want earrings that offer the glamour of hoops without the opulent sparkle or weight of gemstones.

They can be of any style or size but usually are no longer than shoulder length. A wire thread through the ear piercing, creating a complete circle. Conventionally hoop earrings are circular, yet modern styles can be triangles and even squares as hoop earrings.
If your face resembles a square, then to reduce the squareness of your face, you should surely have a pair of round hoops.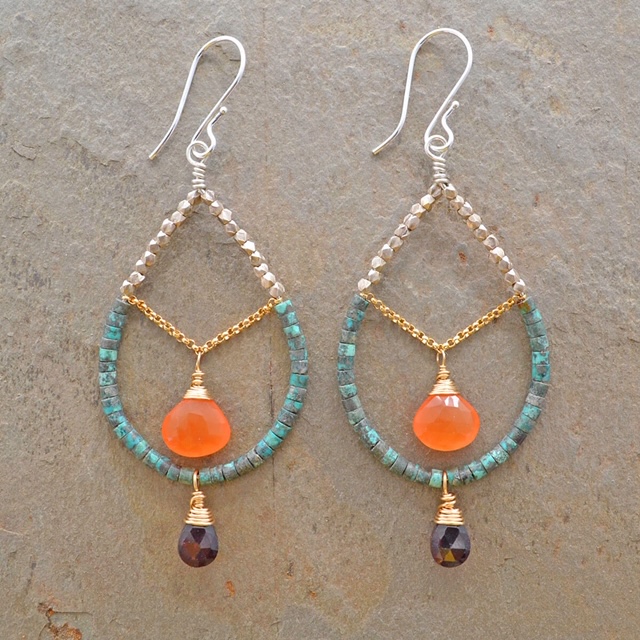 Chandeliers

Chandeliers are a kind of dangles, hanging below the ears, but their shape extends until it resembles a chandelier. These are usually a combination of branches of different segments in one piece. If your face shapes like a heart then, chandelier earrings will make you look much elegant and classy as compared to other different types of earrings.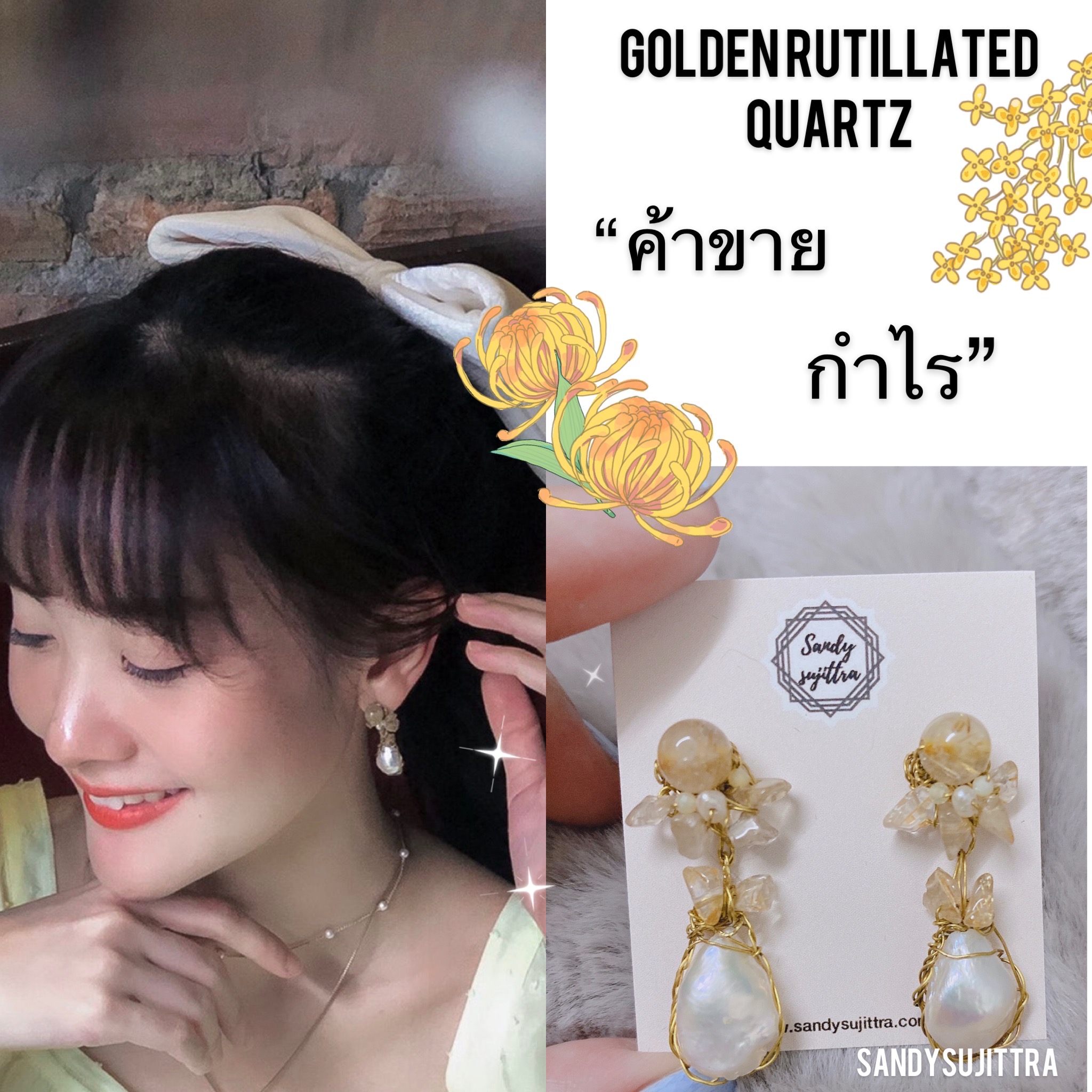 Teardrop

Teardrop earrings are usually the exemplary type of earrings. As the dangle earrings hang down the earlobe, a stone or decoration shaped like a teardrop hangs below the earlobe in teardrop earrings. Apart from this, like the chandeliers, teardrop earrings also look quite elegant and classy on the heart-shaped or inverted triangle shaped faces. they show the fun in someone, youthfulness, creativity and confidence.

Threader

A simple, long thin chain-like piece that threads through the ear and dangles down usually on both sides is called a threader earring. Also, some designs include added stones or other decorative pieces to the ends. These show someone who is dramatic, mysterious, sophisticated, confident and of high energy.
Sandysujittra Team
8 Nov'20
Choose the Best Gift : If you are interested to choose the best gift such as Thai handmade accessories,please visit our shop

We confident that you can find out the best gift that you will impress it.

Choose Gift Click :

ALL PRODUCTS - sandysujittra