BEST GIFTS TO GET YOUR ZODIAC- OBSESSED FRIENDS AND FAMILY
We all have at least one friend who loves astrology, whether they're always checking their horoscope or reading people's birth charts, so get them a gift that they'll go totally starry-eyed for.So if you're opting for a zodiac inspired gift, you're pretty much guaranteed to please the receiver. From jewelry and candles to throw pillows and recipe books (and even astrological sign-inspired perfume!), these are some of the most thoughtful zodiac gifts you can give out.
1.Star Sign Scents
Natural fragrances branded to match the nature of each star sign using leading zodiac flowers. Leo, for example, incorporates sunflower and marigold with scents like clary sage, cinnamon leaf, vetiver, clove leaf, eucalyptus, bergamot, fennel, lavender, and grapefruit are perfect gifts for both men and women.
By glomour.com
These are said to reflect the fire sign with essential oils to support passion, generosity, emotional flexibility and support in energy, to balance your strengths and weaknesses with the power of aromatherapy.
2. Jewellery Star Sign Necklace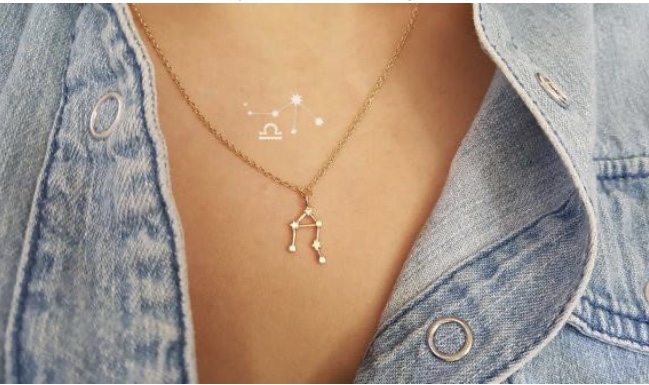 By malalajewelry.com
Choosing from 925 sterling silver or 18 carat gold filled for these on-trend necklaces featuring an engraved horoscope mage makwa ponect gift for the ladies.
3. Astrological Cookbook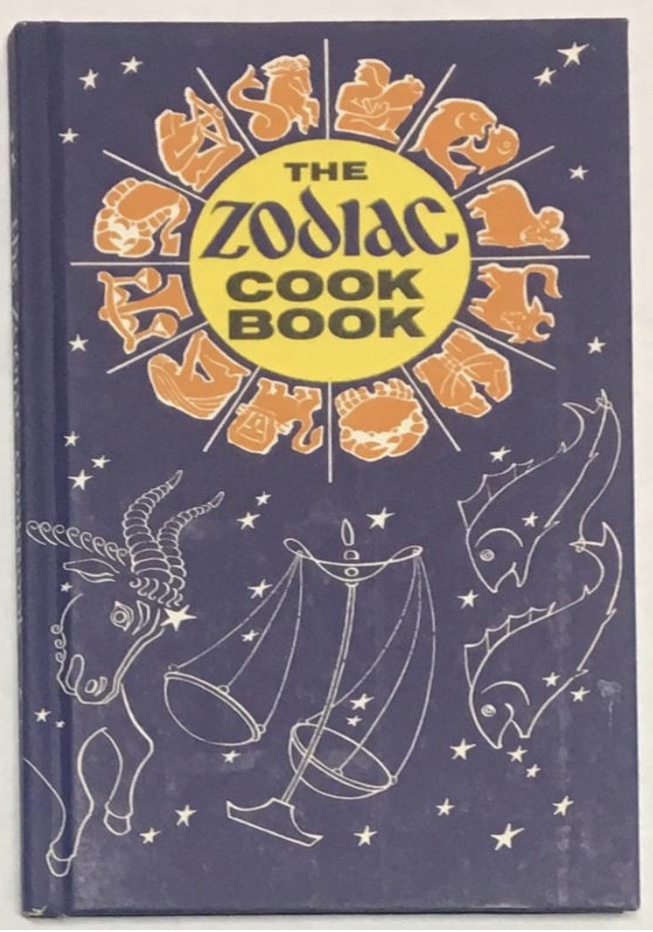 By esty.com
Quit struggling to decide what your friend will be cooking for dinner and let the stars be their guide with this astrology-inspired cookbook. Written by astrologers, they features recipes for every occasion specifically crafted to hit the spot for every zodiac sign. This is a perfect gift for those who love to cook and dine.
4. anthropology Zodiac Notebook
Personalized on the cover and generic on the inside – these cute notebooks make the perfect stocking stuffer for anyone into their star signs. They feature lined sheets and prompts for the days of with week with info about your sign, elements, and personality types on the back.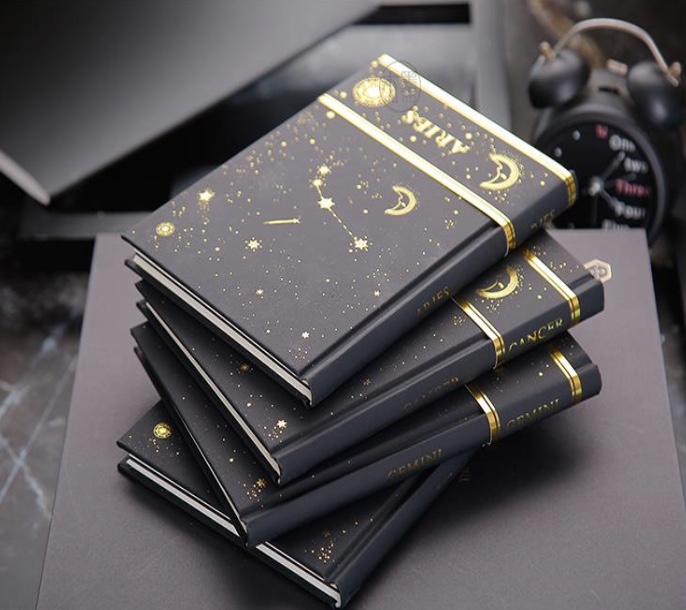 By aliexpress.com
5. Pure Silk Sleep Mask – Zodiac Collection
We all need our beauty sleep, and these zodiac-themed masks make it much easier to actually get it. They're made of pure silk inside and out, ensuring a restful slumber that's also luxurious.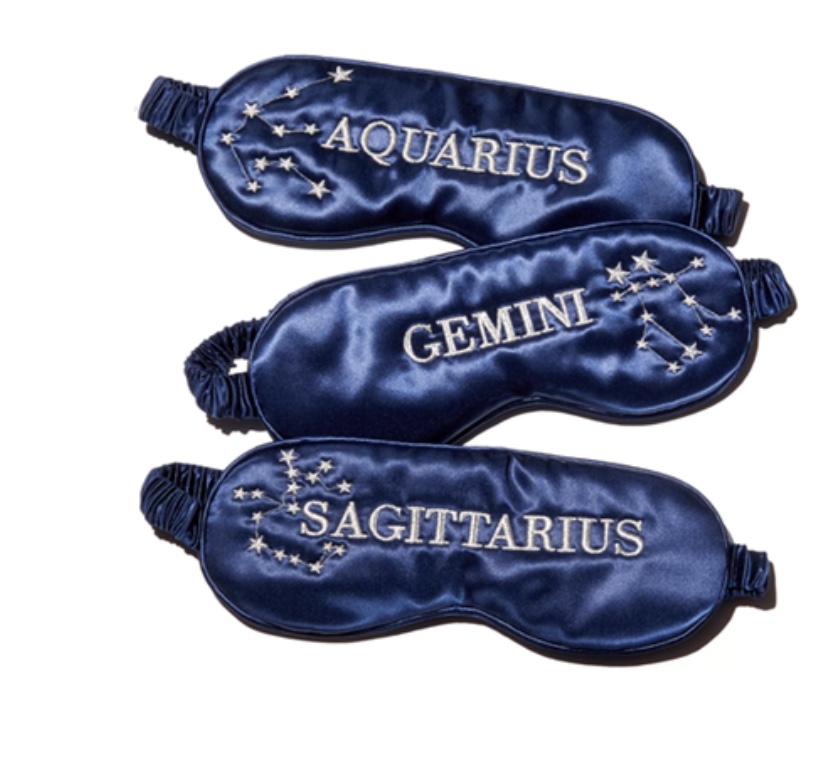 Bring the constellations from the skies to your eyes with these luxe pure silk sleep masks. Not only will they help you get a solid night of zodiac-inspired shut eye, but they'll also help stop friction around your face, which can reduce stretching and tugging on delicate facial skin. This can help with fight the signs of ageing as you sleep which makes it a good gift.
6. Damselfly Zodiac Candle
These beautiful candles come in a soft matte beige vessel with hand drawn illustrations depicting each of the twelve star signs. They also feature a bio for each and their matched constellations embossed in silver foil, with a fragrance of amber, white jasmine, green leaf and fresh fig.
By etys.com
Essential oil blends have a more subtle scent suitable for smaller spaces, and those wanting to use only pure essential oil, the fragrance oil candles will throw a stronger scent across a bigger area. These candles will burn for 12+ hours and make an affordable and unique gift.
7. Chinese New Year 2021 Ox Zodiac Red Golden Holiday Card
Send your warm wishes to your family and friends with this beautiful, happy Chinese New Year 2021 greeting card featuring golden ox and frame on red background and "HAPPY CHINESE NEW YEAR" written in Chinese languages. It has beautiful New Year wishes "Wishing you prosperity and good fortune in the Year of the Ox". This is Ideal as birthday card for those born in Ox Year. It is also an awesome way to celebrate the New Year with your loved ones and to send them good fortune.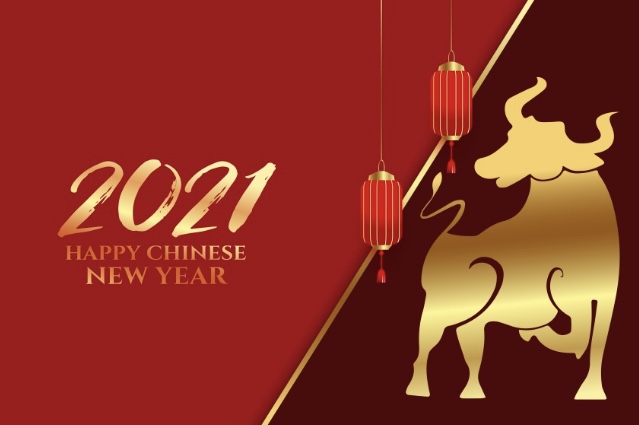 8. Zodiac Constellation Charm Rings for Women and Girls and cufflinks for men
You can give them as wonderful any occasion gifts. You can have this awesome ring to wear for any engagement, Christmas, for your daughter, sisters, valentines and prom plus cufflinks for the guys. You would be ready for a night out on the town with this gift.
By etsy.com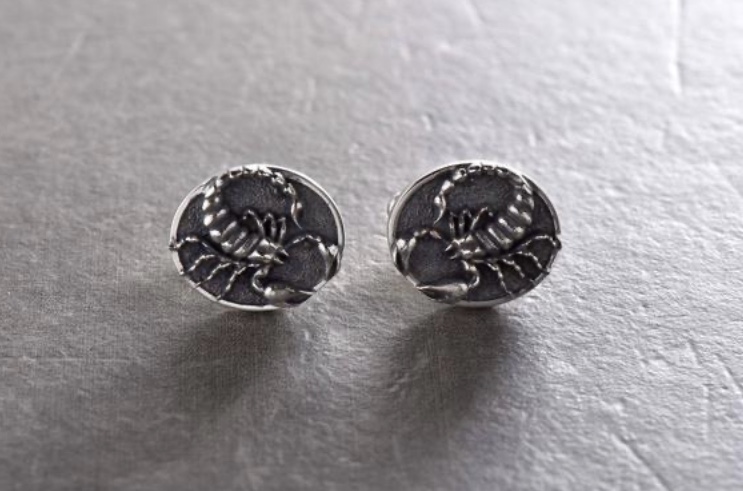 By etsy.com
9. Personalized Zodiac Compact Mirror This personalized pocket mirror is a sweet option that they'll carry with them every day-get it engraved with the positive attributes of their sign, or request a custom message to personalize it.
10. Zodiac Throw Pillow These graphic zodiac sign throw pillows are a fun, stylish gift option. You can even go all out and get three-you kno presem sign, moon 13:26 ull ? Done zodiac gift.docx 10. Zodiac Throw Pillow These graphic zodiac sign throw pillows are a fun, stylish gift option. You can even go all out and get three-you know, to represent their sun sign, moon sign, and rising sign.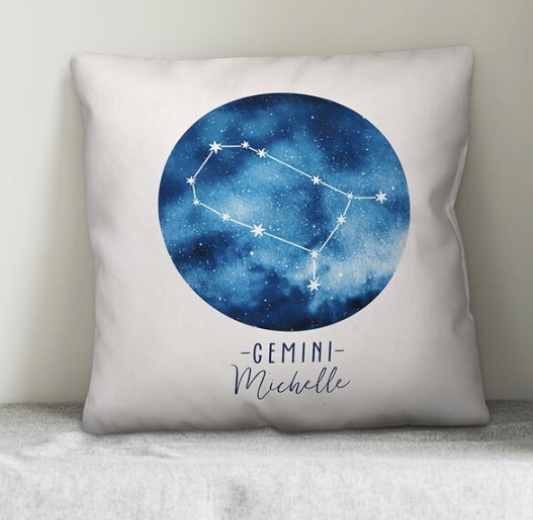 11. Custom Star Map and globe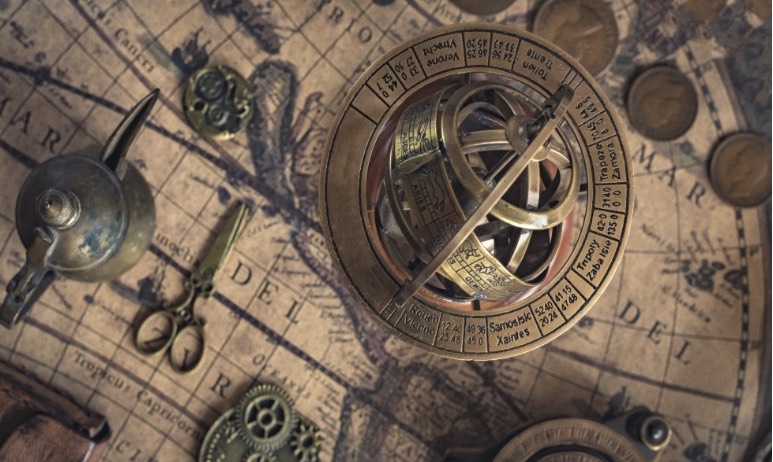 Get a custom star map for your loved ones made with their birth time and location information this is an especially thoughtful gift for a brand new addition to the family, but it works for more than just little ones, and you can also have them made for special events (like weddings).